Chun Chiao Food Industries established in 1983 specializes in foods and drinks in the form of
cans, glass bottles and PP bottles. We deeply believe that a strict Production Standard is the
key ingredient for the success of our customers. As such our unparalleled manufacturing
services have won praises from our many well recognized local and international customers. In
addition the 'Chiao Kuo' brand of products have earned the trust of local and international
consumers by offering consistent high quality drinks.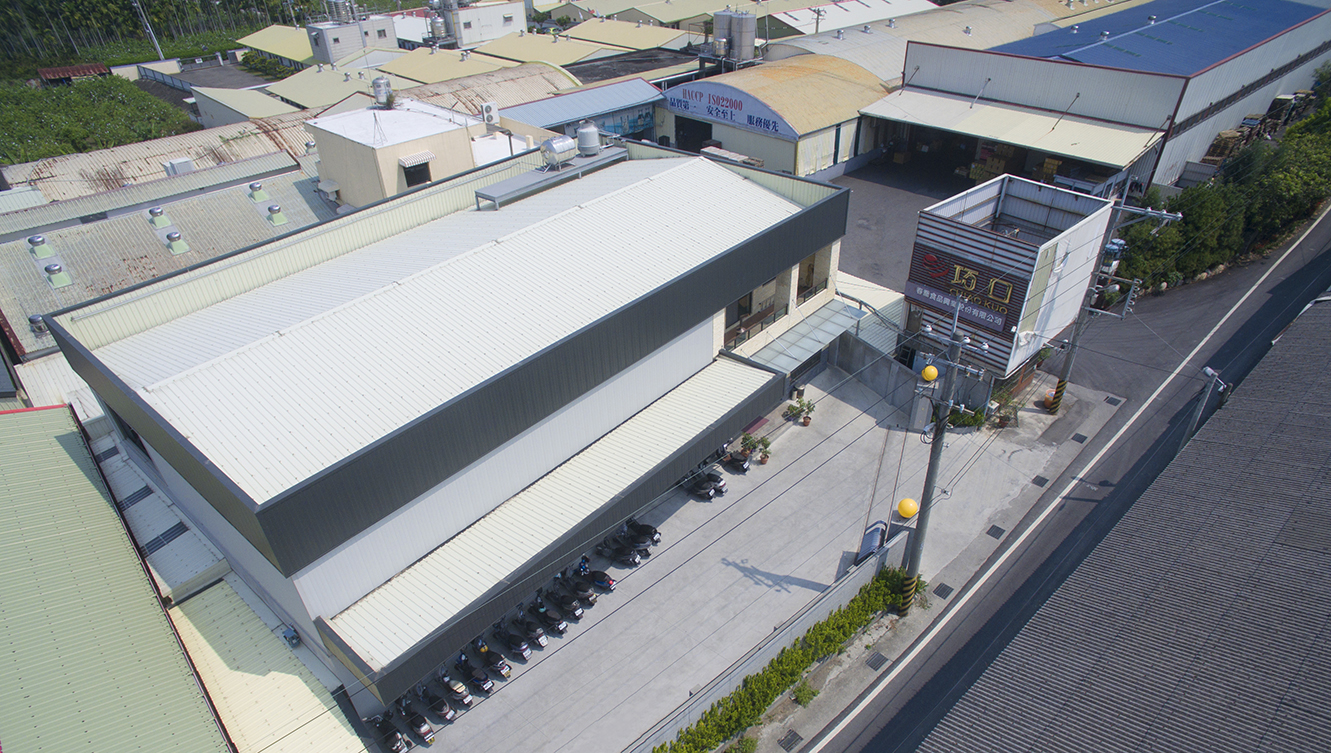 Company History
Established in 1983, Chun Chiao Food is a professional manufacturer of
food/drink products in the form of Cans, Glass Bottles and PP Bottles. The
'Chiao Kuo' brand is not only sold locally but also internationally. Our main
markets are in Europe, USA, Japan, and China with elsewhere growing
exponentially. We comply to high food safety regulations and carry out strict
control standards, and have certifications from governments at home as well
as from international regulations.
The Chiao Kuo Brand
Chun Chiao Food Industries not only provides excellent OEM/ODM services, it also has its
own brand "Chiao Kuo"which encompasses our passion and innovation. We vigilantly
oversee every aspect of production, from inspection, manufacturing, packaging, logistics - a
complete production process to ensure that the product adheres to our high standards so
that the consumer can enjoy the high quality drinking experience.